amazon implementation most stringent title review policy, such sellers too difficult!
most stringent product title policy came
october 29, amazon publish" most demanding product title policy ", product title set new standards and guidelines, for non-compliance with new policy requirements, or violation amazon title policy of product, in amazon search result will be canceled show.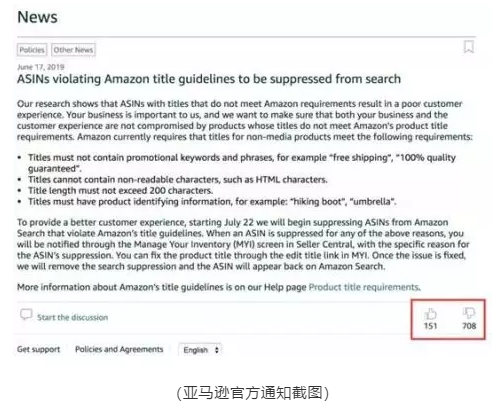 this update product title policy require businesses on wear commodity title use up to 200 characters (including character ), the title of each word in the first letter uppercase, title in digital to use roman numerals, not allowed symbol, and can not appear contains commodity prices or promotion information text.
amazon gives product title in disable word example: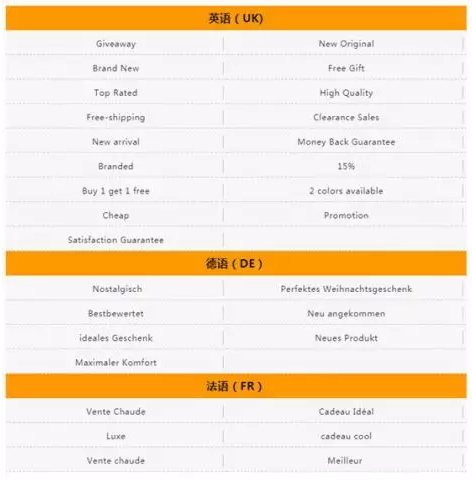 small make up understand, previously, american station and canada station first sent product title policy change notice. when amazon the original 200 pcs character changed to 50 characters, also provides product of label and product title must together, or they will be rejected or not distribution.
character less, title keywords set to become increasingly difficult, most sellers product title policy change said did not share. before long, amazon and character limit back to 200 characters; product label and product title not common will rejected or non-distribution of content also delete.
following american station, canada station after, european leg and india station also since july 22 synchronous implementation of the policy. next, the policy also will promote to japan and other site.
this" most demanding product title policy "is for all non-media (media) products, so, this kind of product of sellers note, whether you are using fbm self-delivery or through amazon fba distribution, must follow it.
Stay tuned for more information:Global Home textile website 91 Home textile website