whole network first german tax inspection file exposure! season busy making money of chinese sellers need to guard against
in past" black five "and" network "festival, many sellers frequently single burst, a big baume gold into jaber. but in season, amazon seller received platform urged submitted "german tax certificate copy of the mail, a new round of title-and is about to open. current season continues, seller must not be taken lightly, problems at a high stage, seller still needed attention account security, prevention review preparation, exclude vat hidden trouble.
a whistleblowing letter, german local sellers ripped tax compliance "invisibility cloak"
by german berlin inspection frozen account of tax departments to accept case, recent been disclosed. originated from local e-commerce merchants, invoices and other tax compliance problems complaints expose.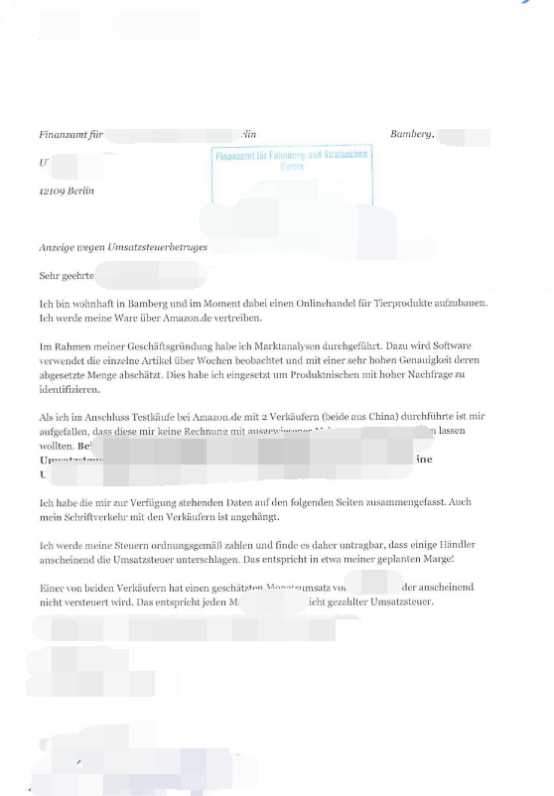 (figure for local sellers of whistleblowing)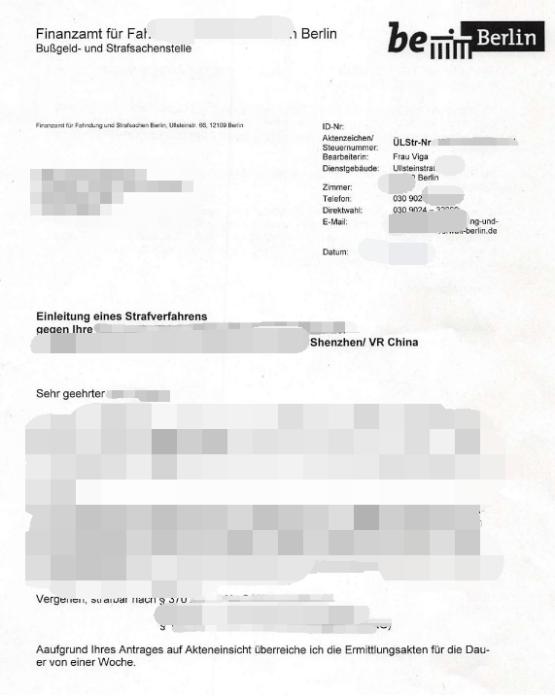 (figure for tax bureau notice envelope surface, case subject gives brief description)
in received complaint after, berlin tax department of the target account whole shop selling goods in listing assess.
(tax due to missing amazon actual sales data, usually according to target account of german site comments record and commodity price to comprehensive estimate.
today most case processing mode:
1, according to comments number, specific proportion backstepping use calculations sales;
2, then the german site hot commodity weighted average price;
3, multiply to german station duty sale valuation;
4, then retreived past tax declaration record alignment. as both gap, inland revenue department account freeze processing decision .) platform in freezing accounts, email us e-commerce merchants reason, cases corresponding tax bureau work number. tax compliance review: tax bureau released work as "ab (444) sg 25 starts with-shaped

Stay tuned for more information:Global Home textile website 91 Home textile website